Tubing heat treatment line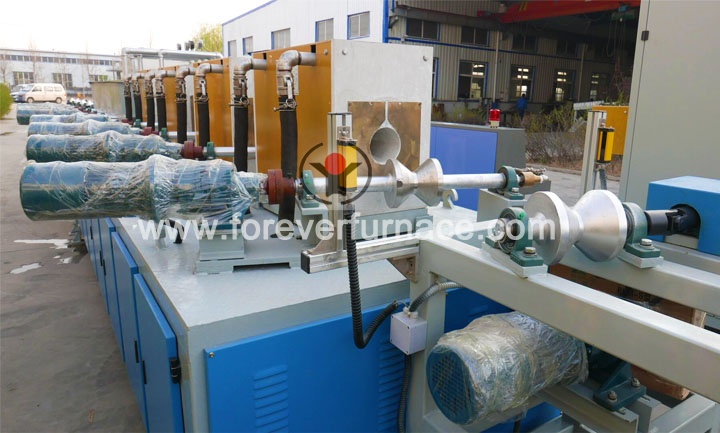 Features:
1.Application:Heat treatment for casing, tubing, oil pipe
2.Available Power:100KW-10000KW
3.Non-standard Product:Professional Customization
Product Detail
Application Video
Product Tags
Forever Tubing heat treatment line is non-standard product, please tell us the tubing diameter, wall thickness, length and capacity.Then our engineer will provide you with suitable proposal for tubing induction heat treatment equipment .
● Application: Quenching and tempering for tubing, casing, pipes.
● Heating way: Induction heating
● Diameter: ø60.32-114.30 mm
● Length : 9-14 m
● Temperature for quenching:900-930℃
● Temperature for tempering:550-580℃
Main configuration for the line for tubing heat treatment line
● Medium frequency power supply: The power will be matched as per your productivity.
●  Inductor for quenching
● Spay system for cooling
●  Inductor for tempering
●  Closed cooling system for IF power supply & inductor
●  Infrared temperature measurement and display
●  Remote control with PLC touch screen(including power supply start & stop, frequency control speed motor,Temp.display and closed loop control.)
●  Mechanical part : Storage platform, transportation device etc.
New type energy saving power supply
● Parallel resonance design, phase-shift control; mature and stable performance; more advantages for the power of 3000KW or above.
● DSP control, start with instant capture & Phase-Locked, meet the requirement of frequent start and stop ; 100% successful start rate.
● Self-Adaptive at frequency variation or load variation;the frequency adaptation range is 200-10000Hz; induction furnace replacement is automatic matching, no need to make any manual adjustments.
● The power supply cabinet adopts T2 copper which is processed by sandblasting and passivation; low leakage inductance, antioxidant, effectively reducing line losses.
● Full touch screen control, pure digital setting, with complete process record and strict purview control.The main parameters can be one key recovery of the factory settings.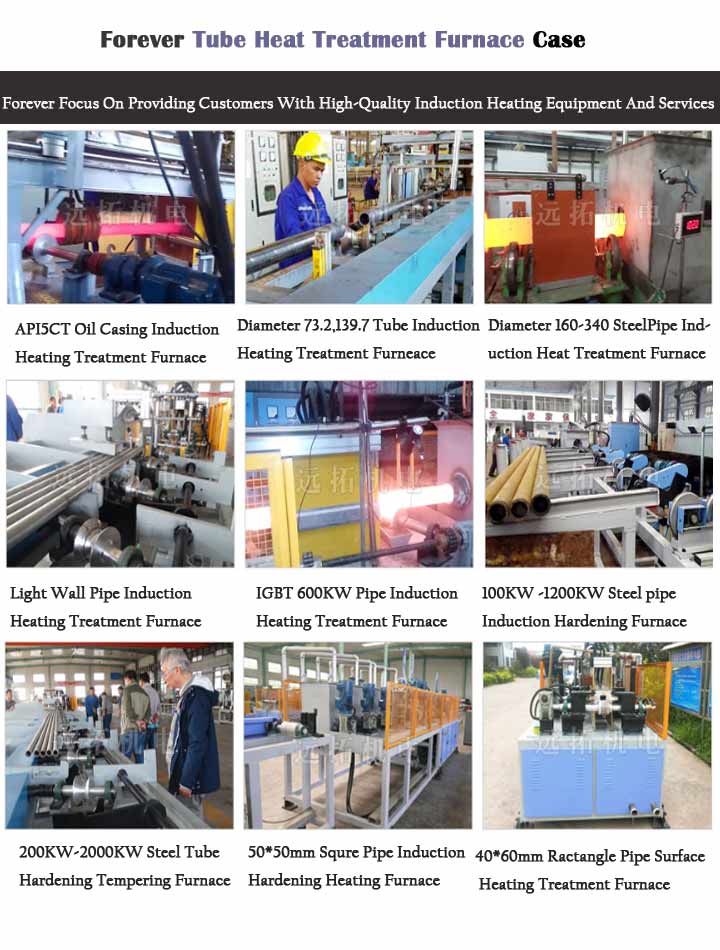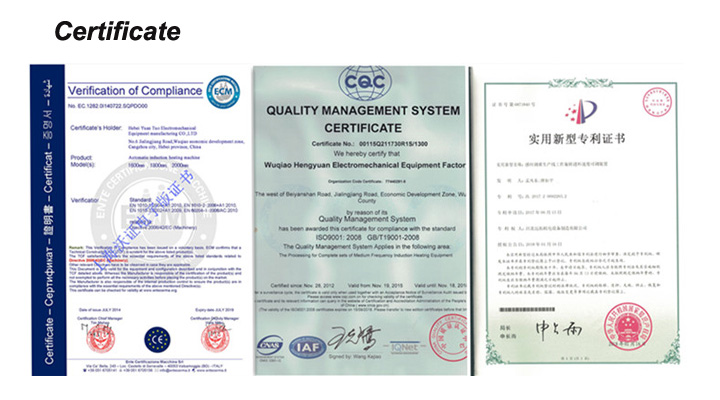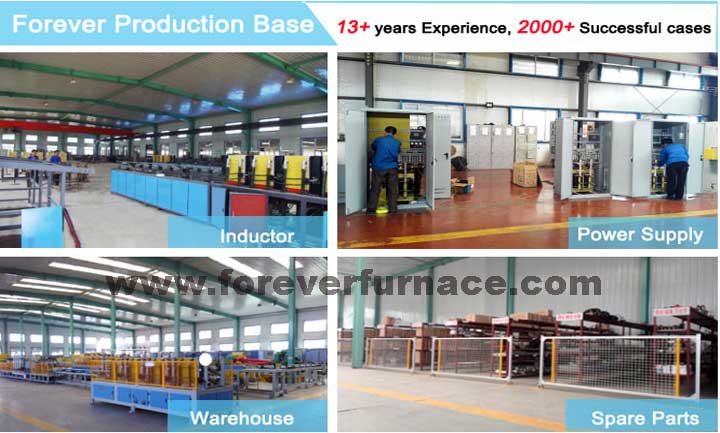 More details about our casing/tubing induction heating equipment, please feel free to contact us by sending email to tom@foreverfurnace.com or talk to me on whatsapp 0086-13303078975