Steel Pipe Heating Equipment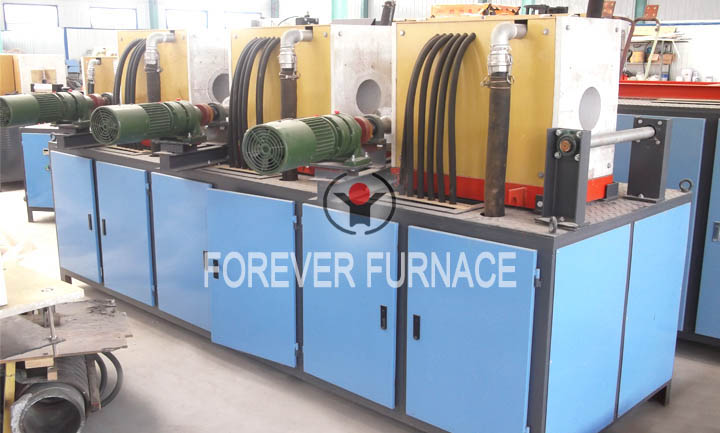 Features:
1.Application:Heat Treatment for Steel Pipe,Steel Bar,Round Steel,Carbon Steel,Deformed Steel,Spring Steel,Steel Wire
2.Available Power:100KW-10000KW
3.Non-standard Product;Professional Customization
Product Detail
Application Video
Product Tags
Forever Furnace is specialized in manufacturing steel pipe heating equipment,steel pipe induction heating furnace which are used for heating before steel pipe forging,hot rolling,extrusion,shearing.We have exported hundreds of steel pipe heating equipment to Japan ,Iran, India, Spain,Italy.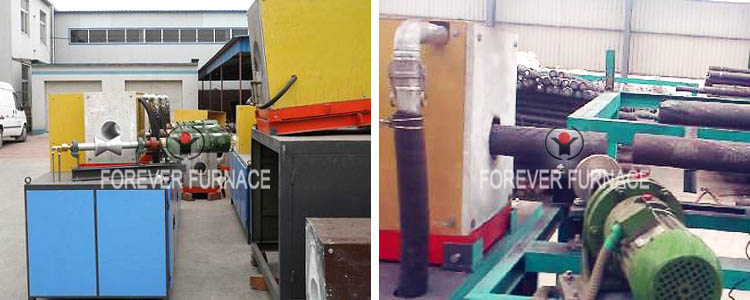 Features for Steel Pipe Heating Equipment
1.Perfect Protection:The system has water temperature,water pressure, lack of phase, over voltage, over current, voltage limiting / current limiting, starting over current, constant current and buffer.That can make the equipment running steadily.
2.Fast heating speed and less decarburization.
As the principle of induction heating is electromagnetic induction,the heat will generate inside itself.This heating method has good features of fast heating speed,less oxidation,high heating efficiency and good reproducibility.
3.High Automation.Fully automatic unattended operation for feeding and heating,improving productivity greatly.
4.Low energy consumption and high heating efficiency.
Compared with other heating method,induction heating reduces energy consumption and improves productivity greatly.And the most important t is that this method has no pollution.
5.Control heating temperature accurately and heating uniformly.
The temperature difference from the surface to the core is less and the user can control the temperature accurately through temperature system control.
6.Easy replacement for the induction heating furnace.
We equip with different sizes of induction furnaces as per different sizes of work piece.All furnace bodies have been designed with quick-detached water-electric connectors, so that it is simpler, quicker and more convenient in replacing furnace bodies.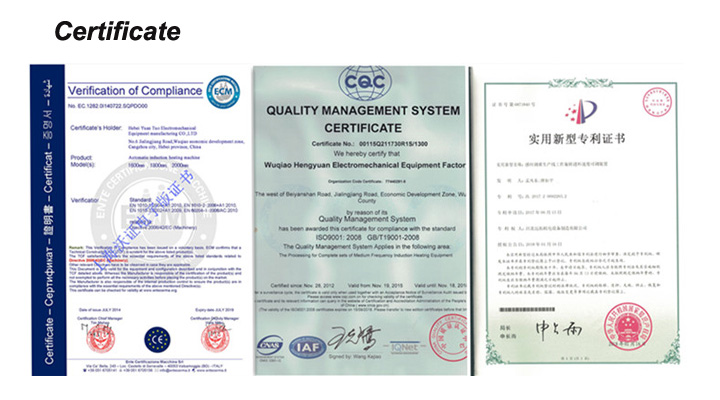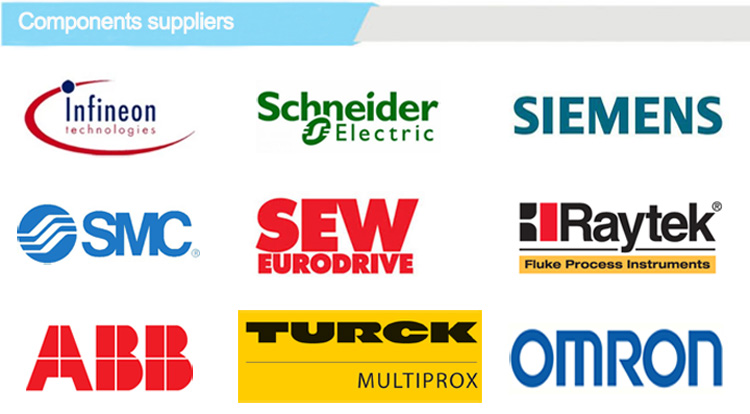 As the experienced manufacturer,Forever Furnace can not only offer good quality induction heating equipment but also we are the induction heating equipment specialist who can provide the most suitable and energy-saving heat treatment solution.