The outstanding advantages of steel bar induction heating equipment are the reasons why you choose it!
Yuantuo Electromechanical Steel Bar Induction Heating Equipment is a high-tech product manufactured according to the modern international advanced power electronics technology theory, selecting internationally renowned manufacturers of power electronic devices and adopting strict process technology requirements. The main circuit of this product adopts IGBT devices, and it is fundamentally a new generation of medium frequency devices featuring glass bulbs. If your plant uses traditional heating methods such as oxygen, oven, salt bath, and coal stove, please choose medium frequency heating equipment. This saves energy, improves working conditions, and improves product quality. The company has always been professional, focused, focused on quality improvement and provide quality and convenient service!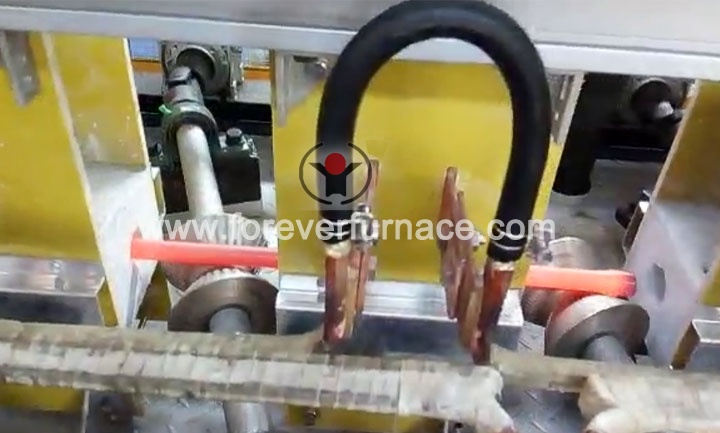 Yuantuo Electromechanical steel bar induction heating equipment outstanding advantages:
1.Fine workmanship: according to the user's product structure to design induction heaters.
2. The frequency of the medium frequency heating equipment can be customized according to the requirements of the workpieces processed by the user.
3. Adopting IGBT and international advanced devices, the efficiency is 20% higher than the old-fashioned thyristine intermediate frequency, saving 20% power.
4. Steel bar induction heating equipment is series resonant circuit, the induction heater is isolated and suspended voltage; while the SCR intermediate frequency is parallel resonance, the inductor is a direct voltage of 500V, such as insulation damage damp, there are unsafe concerns.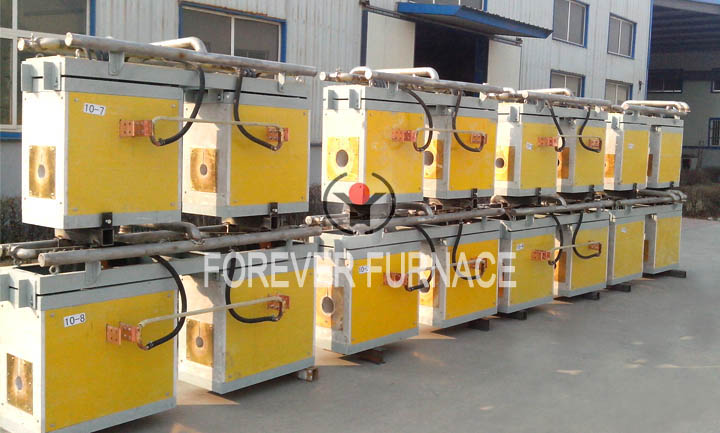 5. Medium frequency heating equipment adopts advanced control, accounting for power ratio adjustment, no reactor is used on the side of the grid, and no thyristor is required for the front stage power adjustment. It has little effect on the power grid and other equipment. In the SCR intermediate frequency, the reactor uses a flat wave, the front-end thyristor adjusts the power, and the harmonics are serious. It has serious harmonic interference to the power grid and the same network equipment.
6.The device has a comprehensive closed-loop protection to ensure the normal operation of the main circuit of the device, the main device is not damaged.
7.Steel bar induction heating equipment has comprehensive protection circuit. Such as water temperature, water pressure, voltage, current, etc., to ensure the normal operation of the equipment.
8.The equipment has fast heating speed, high production efficiency and easy to achieve mechanization and automation, can be easily connected with the next process equipment to achieve synchronization with the same beat production.

Overseas manager: Tom Wang
Email:tom@foreverfurnace.com
Phone: 0086-13303078975(whatsapp, wechat,line)
Specialist of induction heating system in China; Glad to be your business partner in induction heating field.
---
Post time: 03-20-2018