Crankshaft induction hardening,crankshaft induction hardening and tempering
To meet diverse needs of our esteemed customers all over the world, Forever is offering crankshaft induction hardening and tempering  furnace  which is ideal to fulfill heating needs, the given crankshaft induction hardening and tempering furnace is provided in numerous specifications as per the requirements of customers. This crankshaft induction hardening and tempering furnace is designed by our competent professionals utilizing the best grade basic material and modern technology.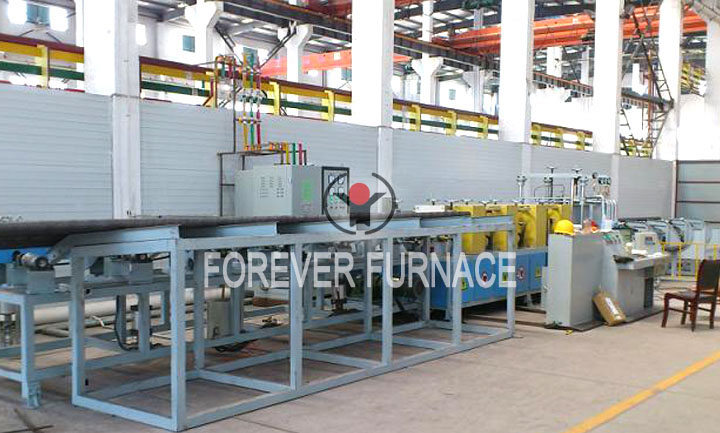 Application: Continuous inline hardening and tempering with mature induction heating technology
The induction heating process heats the material without touching the heat source. Induced eddy currents heat the workpiece. It is both clean and efficient.So this heating process is more and more accepted by user.
Main advantages
1. Available for small &big production capacity as bars or shafts heated continuous one by one, and also the machine can start &stop work by only press a button.
2. The quality of finished product highly improved as single pieces continuous faster heating to avoid seriously oxidation &decarbonization (carbon lost along with heating)
3. Power and water can support the running of whole system , no pollution, it's  good for environment
4. Hardening, tempering, surface finishing (to avoid oxidation) can be finished in one production line
No matter what kind of  material your work piece is, you only need to tell us the size and heating requirement as well as your production capacity, Forever can supply you suitable solutions and service for induction heating equipment.
Recommended:
Hardening and tempering furnace    short bar hardening and tempering production line
long bar quenching and tempering production line manufacturers
---
Post time: 10-17-2016